Understanding Passive Fire Protection – Birmingham Seminar
The Association for Specialist Fire Protection (ASFP) has confirmed the date for the next of its popular series of regional CPD seminars.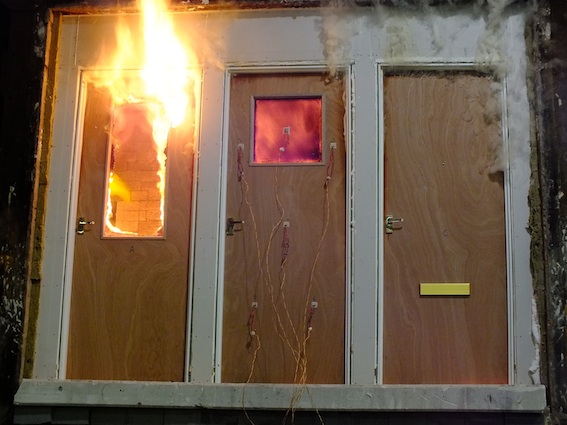 The event, supported by West Midlands Fire & Rescue Service, is scheduled to take place at the brigade's headquarters in Birmingham on 10 December 2014.
The Birmingham event is the seventh in a series of regional CPD seminars held by the ASFP in association with the British Woodworking Federation (BWF) and supported by the Chief Fire Officers' Association and local fire and rescue services.
Aimed at improving awareness of passive fire protection, Understanding Passive Fire Protection, offers presentations from technical experts from across the fire sector, including the ASFP, BWF, Glass and Glazing Federation, Guild of Architectural Ironmongers and the fire service.
Detailed presentations will cover all aspects of passive fire protection including the role of fire doors, frames and fire seals; door hardware maintenance and replacement; fire-resistant glazing; fire ducts and dampers; structural fire protection; compartment wall penetrations and firestopping.
The events are suitable for anyone who is responsible for specifying or inspecting passive fire protection or those appointing trades that could cause damage to existing fire protection in the process of their work. They should particularly appeal to practising Fire Risk Assessors, Responsible Persons, Local Authorities, Facilities Managers, Building Control, and Care Home Providers. The price of each event is just £45 plus VAT, including lunch. ASFP and BWF members can book at a special rate of £30 plus VAT. A donation of £5 from every booking will be made to the Children's Burns Trust.
For further information download the Programme; or to book a place download the Booking Form and return to info@asfp.org.uk