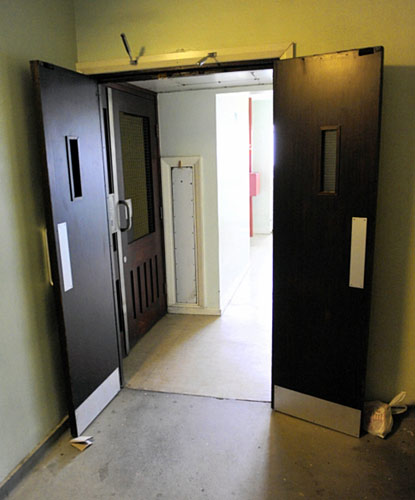 Here in our Knowledge Centre you can find a vast range of resources.. Simply follow the links on the left hand side to access more of our FAQs, videos and useful links.
Fire doors are an essential element in the passive fire protection of buildings.
All buildings, with the exception of most domestic dwellings, are required to have fire doors to ensure adequate compartmentation.
The correct specification, installation and maintenance of fire doors and their components is vitally important in ensuring that property and lives are protected – if not,  then building owners may be prosecuted.
Building owners, installers, inspectors and maintainers must ensure that a fire door can function correctly in the event of a fire. To achieve this, it should be certified to demonstrate that it can do so. Learn more about maintaining certification.
A fire door cannot perform on its own, nor is it tested on its own. Its task relies on the correct operation of other components such as the doorframe, hinges, closers, seals and glazing systems which must be compatible with the door's initial test evidence, and which make up the fire door assembly.