Fire door safety campaign gets strong political backing in 2016
A national award-winning campaign to improve fire door safety has received strong endorsements from Ministers and influencers again this year.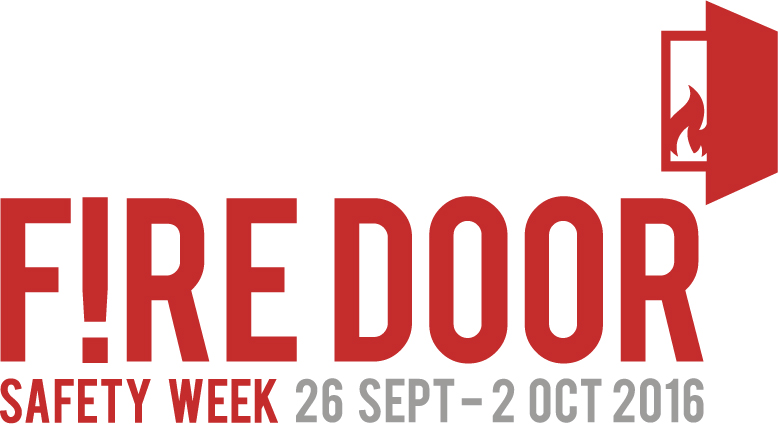 Fire Door Safety Week runs from 26 September – 2 October 2016 and aims to raise awareness of the critical role that fire doors play in protecting property and saving lives, and to stamp out bad practice.
The campaign is organised by the British Woodworking Federation, the BWF-Certifire Scheme and the Fire Door Inspection Scheme, in partnership with the Government's safety campaign Fire Kills.
Minister for Policing and the Fire Service, Brandon Lewis MP, has given the campaign his backing. He says:
"It is great to see a campaign that doesn't just point the finger, but focuses on what we need to know so that we can all encourage best practice. To make a difference, we all need to take responsibility and report signs of wear and tear and where fire doors are not being used properly. I welcome the continued efforts of all of those involved in the campaign and am very pleased to lend my support."
The Government's Chief Fire and Rescue Adviser, Peter Holland CBE, says:
"Fire doors perform a vital role, but only if they are properly specified, installed, managed and maintained. The message is simple. If you see a problem, don't walk past – that goes for doors that are wedged open, damaged or badly fitted. Report it to your building manager or landlord or to your local fire and rescue service."
Ann Jones AM, Deputy Presiding Officer of the National Assembly for Wales, is also a supporter:
"I have long campaigned for an awakening of fire safety in Wales and I remain very passionate about this subject. Fire Door Safety Week is a fantastic initiative, but quite frankly it is a shame that we have to run campaigns of this nature to get people to take their responsibilities properly.
"Here in Wales we intend to lead the way and we are delighted to be working with the British Woodworking Federation to ensure that the new Fire Door Installation NVQ module will be available in Wales at the NPTC group of colleges as the first centre in the UK.
"This is a big step forward, but there is still a huge legacy issue and I encourage everybody to visit the Fire Door Safety Week website and find out more about how to check the fire doors near you and what to do when you see a door wedged open."
Fire Door Safety Week continues to win support from across the political spectrum, and from a wide range of public and private sector organisations in housing, construction, fire safety, joinery manufacturing, healthcare, education, leisure and hospitality, and retail. See the full list of organisations involved in this year's campaign here.
On Twitter? Want to support Fire Door Safety Week? Sign up with your social media accounts and on Monday 26 September at 12:00pm you will be part of a simultaneous tweet promoting Fire Door Safety Week. It's such an easy way to help spread the word about Fire Safety.