Can you spot an unsafe or badly-installed fire door?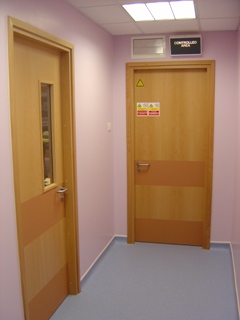 Do you know what your legal responsibilities are as a designer, developer, supplier or installer if a fire door proves faulty?
This is just some of the key information that everyone involved in the fire door chain needs to know.
That's why the BWF-CERTIFIRE Scheme is launching the first comprehensive Best Practice Guide to selecting, installing, using and maintaining fire doors.
The easy-to-follow, highly illustrated pocket guide will be launched at the 'Fire Door Sure?' seminar being held at London's Building Centre on Thursday 17 September, to mark Fire Door Safety Week 2015. All delegates attending this event will receive a free copy of the guide.
There are about 3 million new fire doors bought and installed every year in the UK, the vast majority made from timber. Fire doors are frequently the first line of defence in a fire, but they remain a significant area of neglect, often the first thing to be downgraded on a specification and mismanaged throughout their service life, propped open, damaged and badly maintained.
Consequently, every year lives are lost unnecessarily because fire doors have been wrongly specified, fitted or maintained. Regulated by the Fire Safety Order 2005, the discovery of faulty fire doors can also result in fines or imprisonment for those responsible, and loss of insurance protection.
The new BWF-CERTIFIRE Fire Doors Best Practice Guide is a complete reference source taking you step-by-step through the fire door process, from specification to installation, use and maintenance.
Prepared in consultation with developers and builders and designed in a portable, pocket size for easy reference, it includes advice and helpful checklists which ensure you get it right at each stage – including complying with your legal and regulatory responsibilities throughout the UK.
Hannah Mansell, manager of the BWF-CERTIFIRE Scheme, said:
"There are many critical elements to get right in the construction of fire door, and a host of regulations that govern their manufacture, installation and maintenance. Just one mistake in specification, fitting or use can render a fire door ineffective or turn it into a death trap, putting lives and property at risk.
"Our Fire Door Safety Best Practice Guide makes it much easier for everyone involved in the fire door chain to get it right first time."
Facilities managers, architects and designers, social housing and local authority estates managers, fire consultants and health and safety advisers, contractors and specialist sub-contractors, developers, building owners, health and education estates managers and many other professionals are being targeted by this year's Fire Door Safety Week campaign.
Instigated by the British Woodworking Federation, the BWF-CERTIFIRE Scheme and the UK's Fire Door Inspection Scheme (FDIS), and supported by the Government's Fire Kills campaign, Fire Door Safety Week aims to increase awareness and education around this critical element of fire safety in every commercial, public and multiple occupancy building, drawing attention to specific issues such as poor installation and maintenance, and encouraging building owners and users to check the operation and condition of their fire doors and to report those that aren't satisfactory.
A range of fire safety events is happening during Fire Door Safety Week (14-20 September 2015).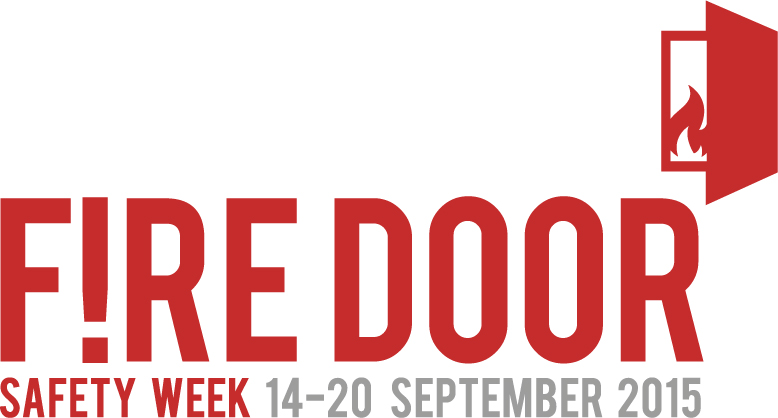 The 'Fire Door Sure?' seminar on 17 September will include presentations by UK fire safety experts on the relevant regulations, and case studies.
Tickets, including refreshments, cost £50 and can be booked here via the Building Centre website.
Delegates will receive a free copy of the Best Practice Guide which is otherwise available to buy from BWF-CERTIFIRE for £9.99.
Information on other events and a toolkit of free fire door safety videos, posters, technical checklists and other resources is also available at www.firedoorsafetyweek.co.uk
ENDS