. . . . and the winner is!
An un-named care home has been crowned with the not-so-prestigious prize of "Dodgy Fire Door of the Year" by the Fire Door Inspection Scheme (FDIS) and its Facebook campaign – Theodore Firedoor.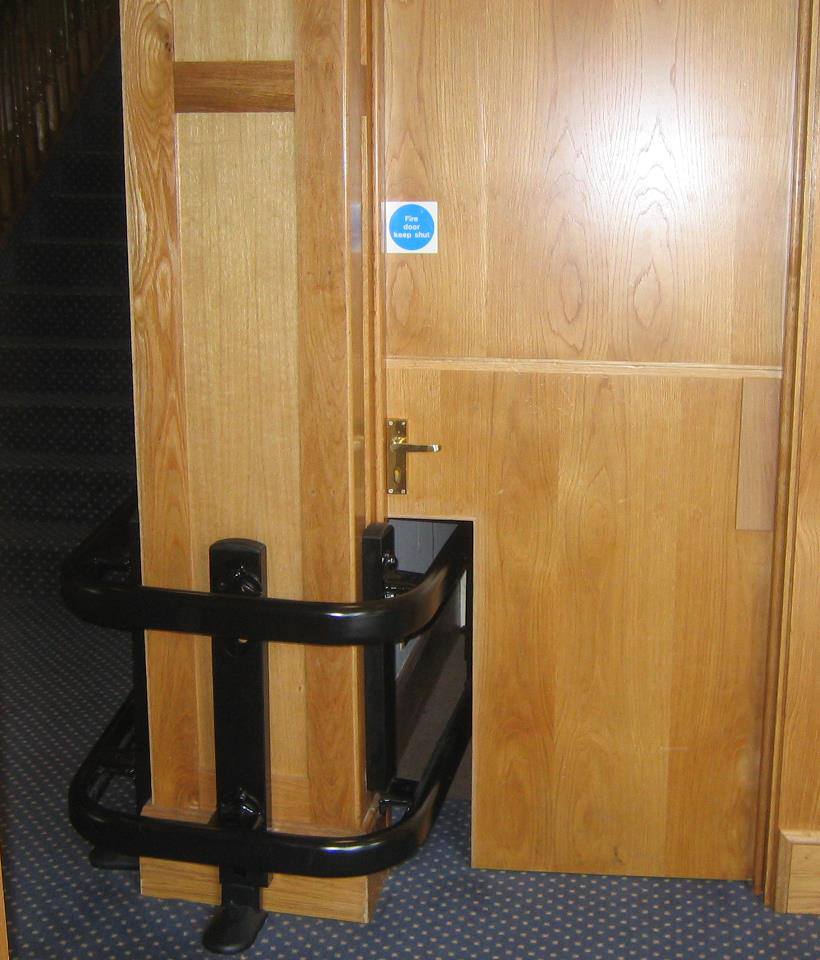 The campaign is intended to highlight the problems of ill-fitting and badly maintained, or damaged fire doors.
The "Winner" showed a terrible example of a fire door in a care home, adapted to fit around a stair lift.
Read more about the 'winner' and 'runners-up' in the gallery of shame here or on Theodore's Facebook page