The companies contained in the directory are members of the BWF-CERTIFIRE Fire Door and Doorset Scheme who have sought and achieved independent third party certification for their fire door products.
Third party certification comprises fire tests and verification of a fire door's design, performance, manufacturing process and quality assurance from manufacture to installation and includes any additional work carried out on the door, such as the addition of glazed vision panels, and the components fitted to them.
It is the only way of ensuring fire door safety.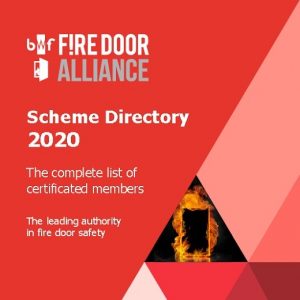 Need a fire door – look no further, we have suppliers with a diverse range of products located throughout the UK. The latest Fire Door Scheme directory may be downloaded here.