Fire Door Inspection Scheme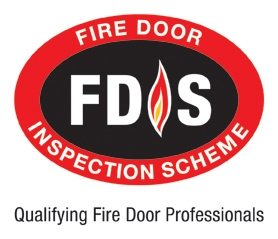 The Fire Door Inspection Scheme (FDIS) is now live at www.fdis.co.uk
The website gives full details of the scheme and the FDIS online education programme which is available to anyone who wishes to have a greater knowledge of fire doors and a qualification to prove it.
The UK's new Fire Door Inspection Scheme (FDIS) is the first such scheme in Europe, designed to transform people's knowledge and understanding about the critical purpose and function of fire doors.
Its ultimate purpose is to improve safety and save lives through creating a new pool of expertise and competence to help those with legal responsibilities under the Regulatory Reform (Fire Safety) Order.
It provides a vital new resource to help the 'Responsible Person' complete fire risk assessments for the premises they manage. It also raises awareness of defective fire doors and the potentially tragic consequences of leaving these unchecked.
The FDIS is delivered by the British Woodworking Federation and the Guild of Architectural Ironmongers (GAI).
It provides an online learning centre leading to a diploma in fire doors, and a route to become a certificated fire door inspector. Professionals involved in fire doors, facilities management, building maintenance and other aspects of health and safety will all benefit from the scheme's education package and will have their knowledge independently assessed by an independent certification body, EXOVA Warringtonfire.
Follow news and updates on twitter @FDIS_UK