Scheme Manager Vacancy : Leading and Managing the Fire Door Inspection Scheme
LOCATION: LONDON and/or HOME BASED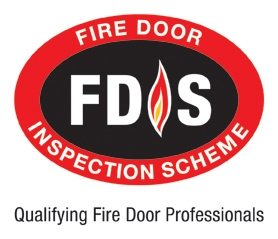 SALARY: based upon 2 days consultancy per week
This is a tremendously exciting opportunity to take management ownership of the FDIS scheme that has been developed by the GAI and BWF and has been in operation for over 2 years.
A new Scheme Manager is required to run, manage and drive the FDIS forward. www.fdis.co.uk.
It will entail working with the scheme partners and taking responsibility for the operational efficiency and effectiveness of all aspects of the scheme, incorporating both education and certification elements.
On completion of the FDIS scheme individuals become qualified fire door inspectors.
You will need to have a very broad brush of business skills including project management, business development, e-commerce and e-marketing, strong management, planning and organisational skills, and are comfortable with budgetary and financial matters.
First class interpersonal, communication and social interaction skills are a must as public speaking and dealing with the media is in your remit. All in all you will be a dynamic and determined person comfortable working on your own and able to shape and embrace the future.
Although experience of the Building/Construction (even better, Fire Doors) market is highly desirable, this role may suit someone with a fire safety background. The position is initially advertised as a part-time consultancy role, but may become a permanent position subject to the scheme's success.
If this sounds like you, then please send your CV, together with anticipated day rate and covering letter to:
Iain McIlwee,
Chief Executive, BWF
The Building Centre
26 Store Street,
London,
WC1E 7BT
or,
Email: Iain.McIlwee@bwf.org.uk
Closing date: Friday 8 May 2015.