Click It, Kick It Campaign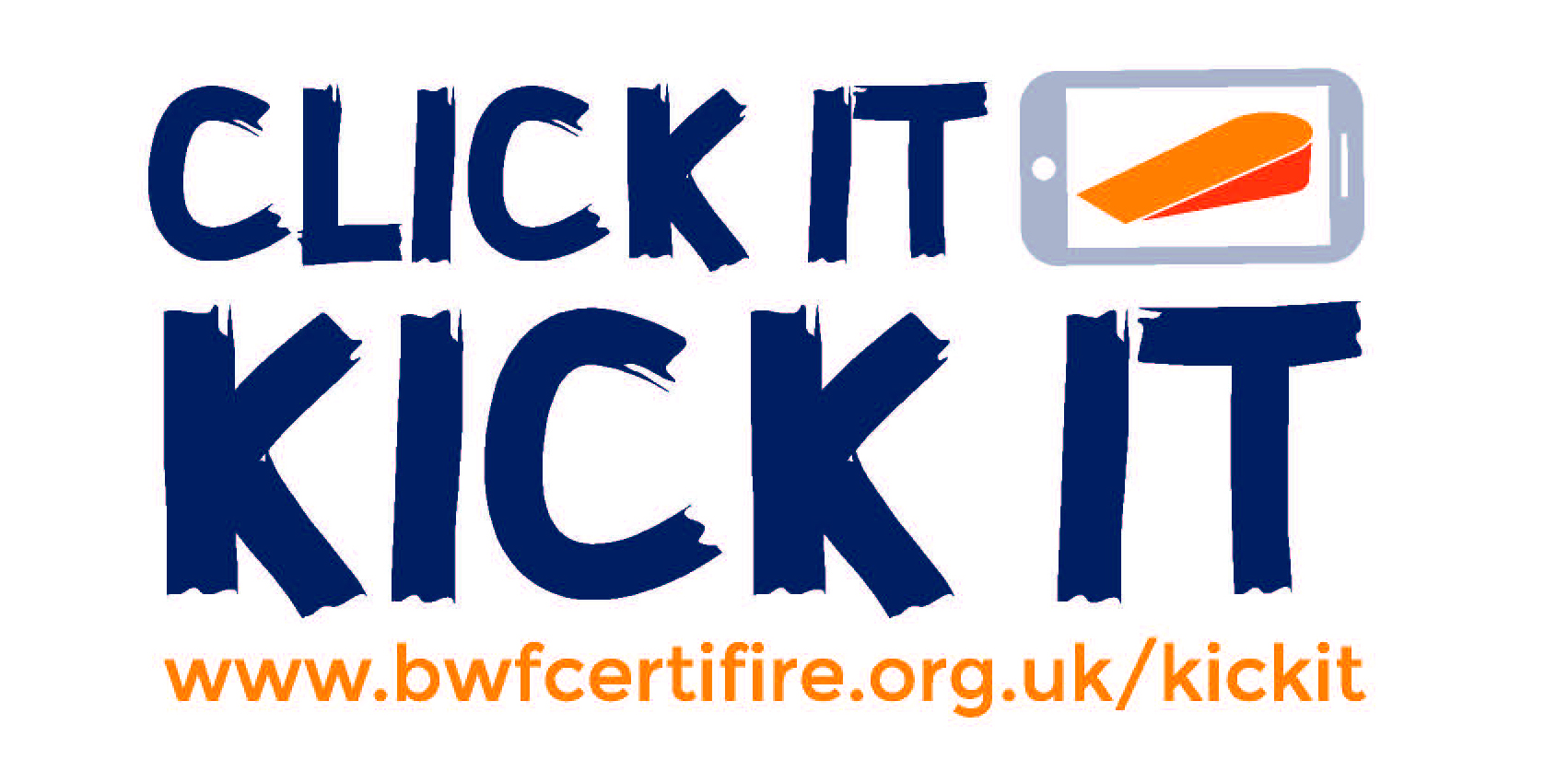 #ClickItKickIt is a BWF-Certifire social media campaign to try and stop fire doors being wedged and propped open.
A wedged-open fire door renders that door useless. It can no longer protect your safety or your property. It's an open door to danger.
So what can you do to stop this danger?
5 Steps to Support the #ClickItKickIt Campaign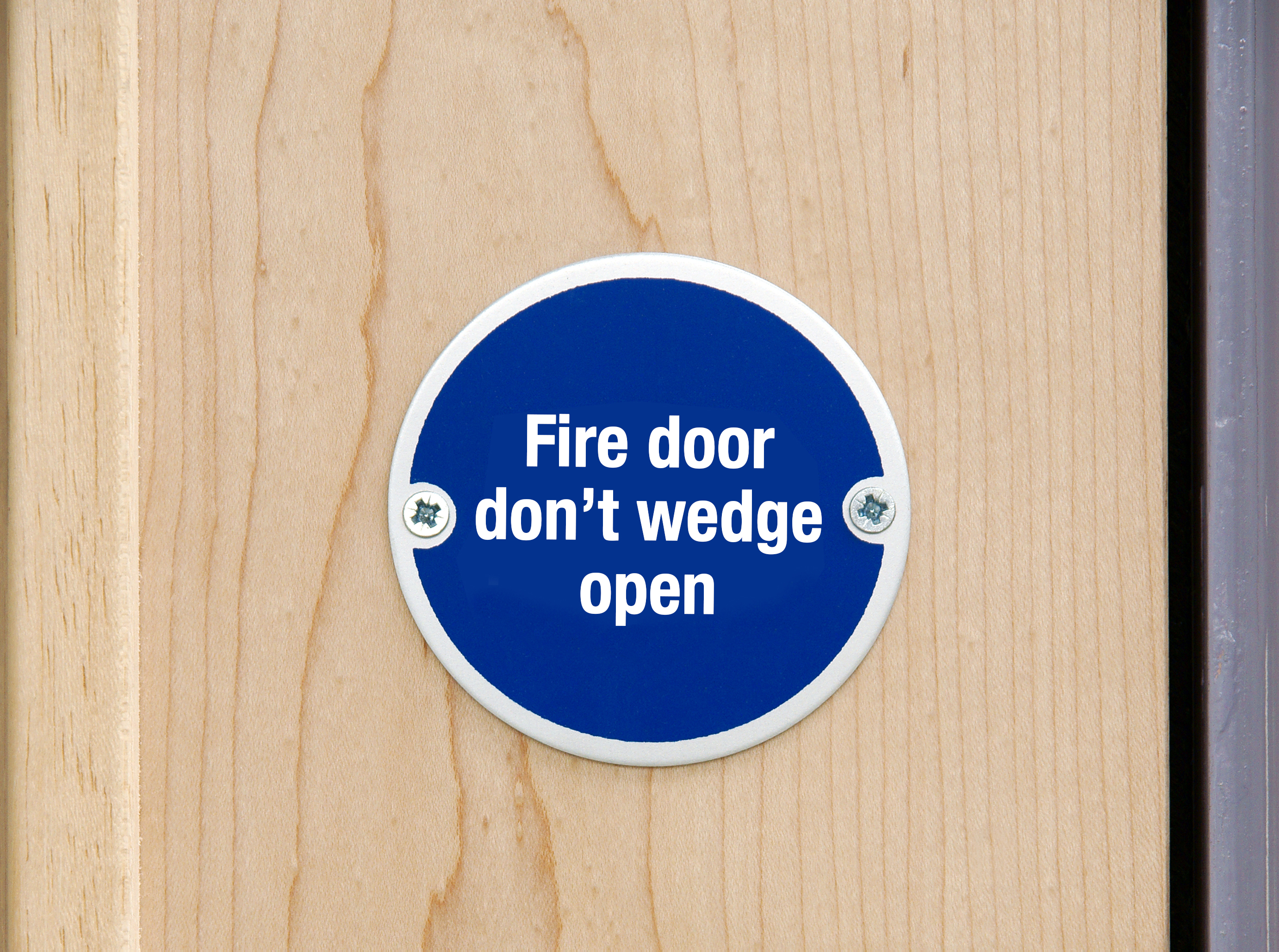 1. Have you spotted a fire door wedged open? Take a photo (Click It), share it on social media and then kick the wedge away (Kick It).
2. Post the photo on Twitter, saying where and when you saw the wedged fire door. Don't forget to use the hashtag: #ClickItKickIt. You can post it on other social media channels too.
3. If you can do so legally and safely, remove the wedge altogether. Send it to Hannah Mansell at BWF-Certifire (she has quite a collection already).
4. Remind the building owner / facilities manager / Responsible Person that wedges are not meant for fire doors! Direct them to the advice given here.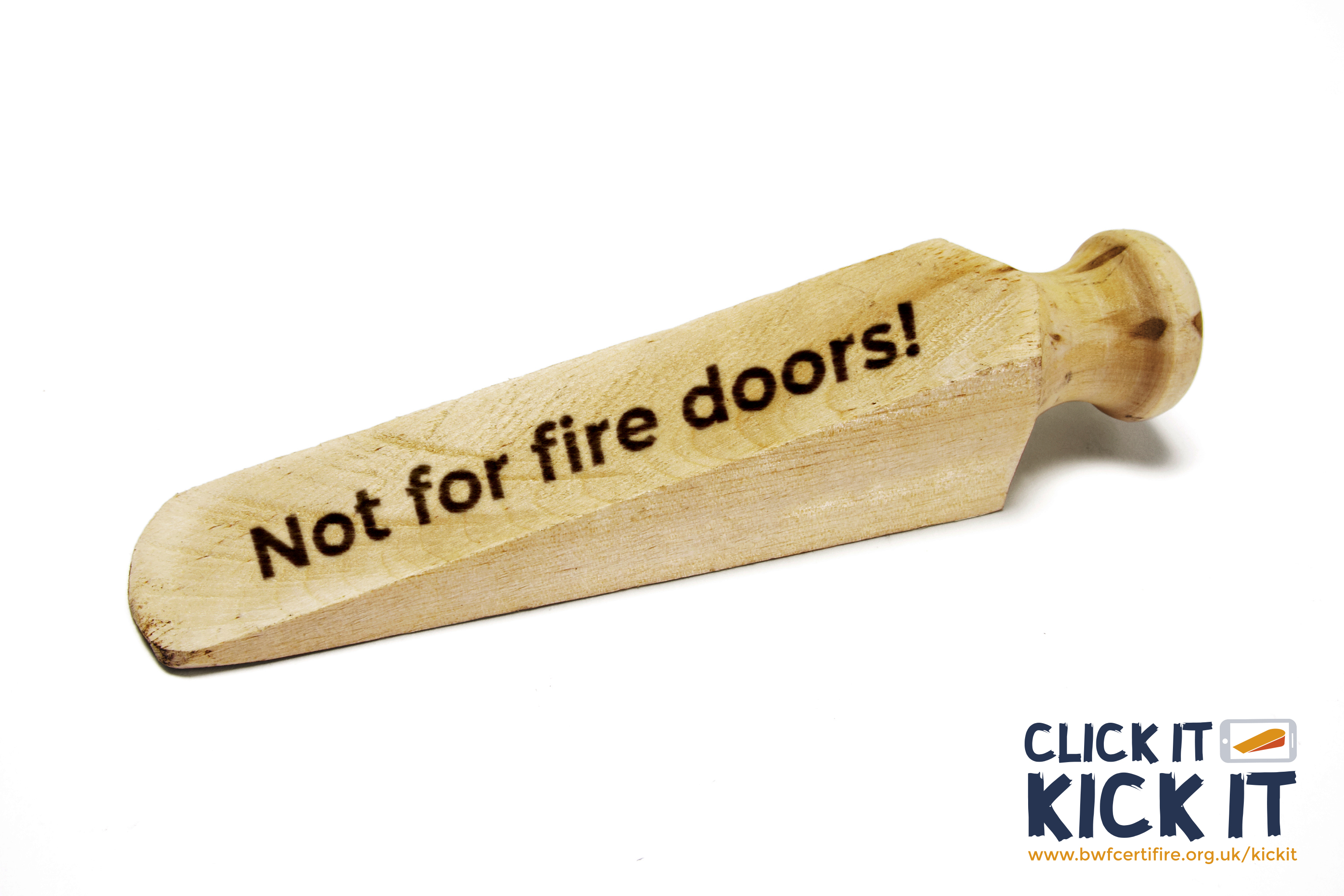 5. Please help us spread the word about the campaign via social media and all other marketing and communication channels at your disposal. There are logos, photos, press information, suggested tweets and other campaign resources available in this Campaign Information Pack.
Read the campaign press release here: firedoors.bwf.org.uk/news/latest-news/close-the-fire-door-to-danger-urges-new-campaign